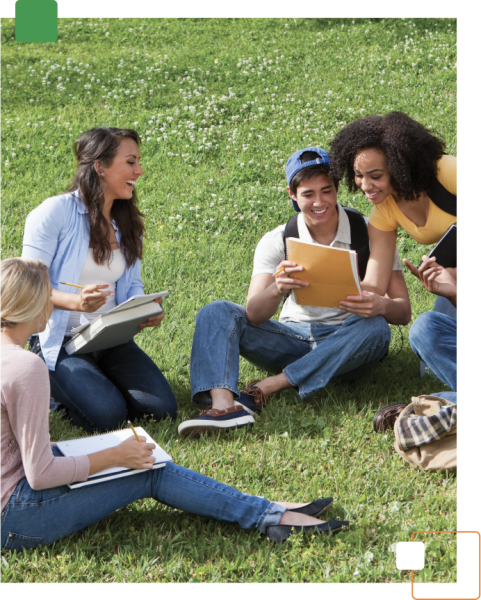 DEI: Uncovering Biases, Embracing Differences, and Appreciating Commonalities™ is a 2-hour curriculum designed to increase cultural competency. This curriculum introduces students to important DEI vocabulary and helps them understand race, privilege, and oppression. Students will explore what it means to celebrate all kinds of diversity and how to take action and be accountable. They will also learn about the role that Mindfulness, empathy, and nonviolent communication plays in supporting greater DEI among individuals and society. Curriculum was developed in collaboration with Lynne Maureen Hurdle, renowned conflict resolution strategist, facilitator, speaker, and coach.

Engaging
Instructional Videos

Instructive Experiential
Exercises & Practices

Relevant
Supporting Resources

End of Program Assessment

Certificate of Completion
1. An Introduction to Diversity, Equity, and Inclusion
• Diversity, Equity, and Inclusion
• Color-Blind Race Ideology
• Implicit Biases
• Race, Privilege, and Oppression
2. Creating a More Just and Inclusive World
• Empathy
• Nonviolent Communication
• Ways to Celebrate Diversity
• Ways to Take Action and Be Accountable
How to Use the Curriculum
Our curriculum consists of digital content and a comprehensive instructor manual to facilitate group discussion. Curriculum can be integrated into credit-bearing courses, facilitated as student workshops, or offered as a self-paced certificate.