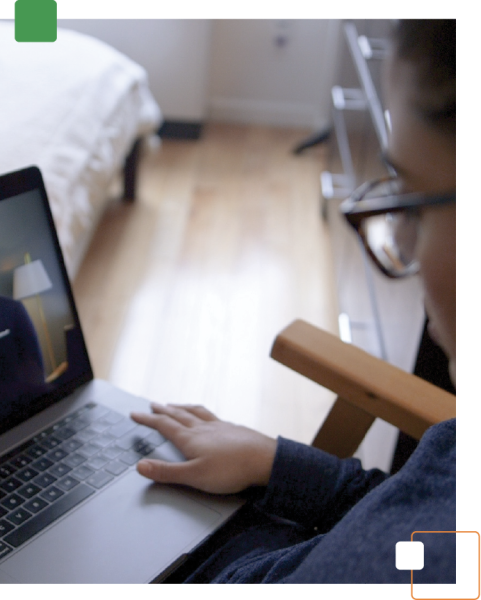 First-Year Thrive™ is a 5-module proactive mental and emotional wellness program designed to provide college students with the tools needed to better manage stress, become more resilient, and thrive throughout their undergraduate experiences and beyond. It is rooted in the fields of Positive Psychology, Mindfulness, and Self-Compassion and is led by scholars, psychologists, and educators within these fields from various institutions across the country.

30+ Engaging
Instructional Videos

10+ Instructive Experiential
Exercises & Practices

100+ Relevant
Supporting Resources


1 End of Program Assessment

Certificate of Completion
Program Content by Module
1. Well-Being and Positive Psychology: The Science and Practice of Well-Being.
2. Stress and Resilience: How to Harness the Power Within.
3. Mental Health: Dealing with the Tough Times.
4. Mindfulness: The Power of Moment-to-Moment Awareness.
5. Self-Compassion: The Importance of Being Kind to Yourself.
Accessible Design (ADA Compliance), Administrative View for Learner Analytics, All-In-One Calendar, Collaborative Tools and Activities, Completion Reports and Evaluations, Convenient File Management, Detailed Reporting and Logs, Embedded External Resources, Group Management, Modern, Easy To Use Interface, Multimedia Integration, Notifications, Personalized Dashboard, Responsive Design, Secure Authentication, Security and Privacy, Simple and Intuitive Text Editor, Track Progress.
Instructor-Led Wellness Curriculum
For institutions interested in facilitating discussions with their students on the topics covered in the First-Year Thrive™ program, a comprehensive Instructor-Led Wellness Curriculum can be provided for an additional fee. Our Instructor-Led Wellness Curriculum requires no previous content experience and is designed to guide instructors through activities, prompts, discussion questions, and guidance on encouraging interaction among students for maximum retention of program material and fostering a sense of community.