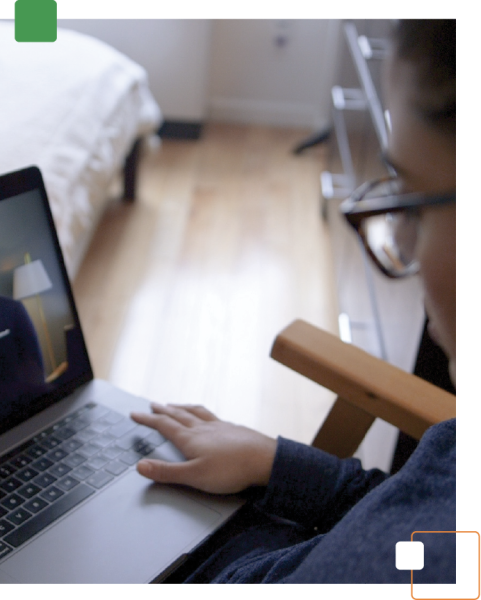 First-Year Thrive™ is a 5-module proactive mental and emotional wellness curriculum designed to help first-year students successfully transition to college. Rooted in the fields of Positive Psychology, Mindfulness, and Self-Compassion, this curriculum is led by scholars, psychologists, and educators from numerous institutions across the country. Curriculum was developed in collaboration with NYU professors, Dr. Alan Schlechter and Dan Lerner, MAPP, who teach the most popular elective, The Science of Happiness.
1. Well-Being and Positive Psychology: The Science and Practice of Well-Being
• Well-Being vs. Happiness
• Hedonism
• Flourishing
• PERMA Framework for Well-Being
2. Stress and Resilience: How to Harness the Power Within
• Stress and the Stress Mindset
• Mismatch Theory
• Fight-or-Flight Response vs. Challenge Response
• Negativity Bias 
• Growth Mindset
• Reconceptualizing Failure
• Resilience
3. Mental Health: Dealing with the Tough Times
• Mental Health
• Benefits of Therapy
• Culture & Mental Health
• Automatic Thoughts and Thinking Traps
• How to Help a Friend in Need
4. Mindfulness: The Power of Moment-to-Moment Awareness
• Mindfulness
• Meditation
• Meditation, Culture & Identity
5. Self-Compassion: The Importance of Being Kind to Yourself
• Self-Compassion
• Self-Criticism and the Inner Critic 
• Perfectionism

Engaging
Instructional Videos

Instructive Experiential
Exercises & Practices

Relevant
Supporting Resources


End of Program Assessment

Certificate of Completion
Our curriculum consists of digital content and a comprehensive instructor manual to facilitate group discussion. Curriculum can be integrated into credit-bearing courses, facilitated as student workshops, or offered as a self-paced certificate.