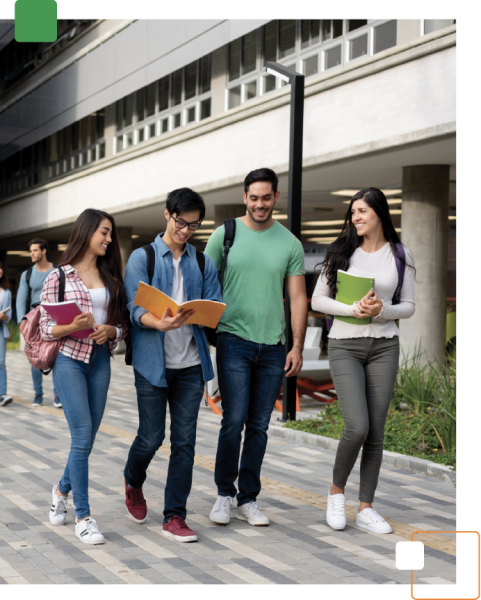 Life Skills for Thriving™ is a 16-module comprehensive, proactive mental and emotional wellness curriculum designed to support college students at any time throughout their college journey. Rooted in the fields of Positive Psychology, Mindfulness, and Self-Compassion, this curriculum is led by scholars, psychologists, and educators from numerous institutions across the country. Curriculum was developed in collaboration with NYU professors, Dr. Alan Schlechter and Dan Lerner, MAPP, who teach the most popular elective, The Science of Happiness.
Foundations of Well-Being (Modules 1-4)
1. Thriving 101: An Introduction to Succeeding in College
2. Beyond Happiness: The Science and Practice of Well-Being
3. Cognitive Growth: The How, What, and Why of Creating Positive Change
4. Mindfulness: The Power of Moment-to-Moment Awareness
Mental Health and Emotional Well-Being (Modules 5-8)
5. Stress and Resilience: How to Harness the Power Within
6. Optimism and Pessimism: Making the Most of Your Perceptions
7. Mental Health: Dealing with the Tough Times
8. Positive and Negative Emotions: Using Your Emotions to Your Advantage
Intrapersonal and Interpersonal Well-Being (Modules 9-12)
9. Self-Compassion: The Importance of Being Kind to Yourself
10. Relationships: Connecting With Others to Thrive in College and Beyond
11. Communication and Transforming Conflict: Intentionally Responding vs. Reacting
12. The Student Body: How to Fuel it, Move it, and Restore it for Optimal Performance
Passion, Purpose, and Well-Being (Modules 13-16)
13. Willpower and Choice: Doing What You Really Want to Do
14. Signature Strengths: The Science of You at Your Best
15. Goal Setting and Excellence: Realizing Your Potential In and Out of the Classroom
16. Passion and Your Unique Voice: Doing What You Love, Discovering Who You Are
For a detailed description of the following, please email us at [email protected]

Engaging
Instructional Videos

Instructive Experiential
Exercises & Practices




Relevant
Supporting Resources
How to Use the Curriculum
Our curriculum consists of digital content and a comprehensive instructor manual to facilitate group discussion. Curriculum can be integrated into credit-bearing courses, facilitated as student workshops, or offered as a self-paced certificate.