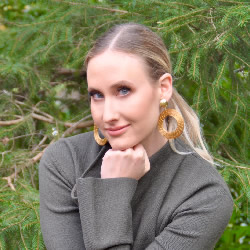 Simone Figueroa
Co-Founder & President
Simone Figueroa graduated Cum Laude from the University of Florida with a Bachelor's degree in Finance and concentration in Spirituality and Health. Upon graduating, Simone went to work for Canyon Ranch, a premier Health & Wellness Resort in Tucson, AZ where she held various positions ranging from Operations Manager of Health, Healing & Spiritual Wellness to Director of Guest Experience. An avid learner, Simone returned to Columbia University and received her Masters degree in Clinical Psychology in Education with an emphasis on Mind-Body Medicine, graduating at the top of her class. Her year-long practicum in Positive Psychology inspired her vision to proactively support college student mental health and ultimately led to the creation of U-Thrive Educational Services. Simone lives in Tucson, Arizona with her family and has a passion for traveling, living a healthy lifestyle, and spending quality time with family and friends.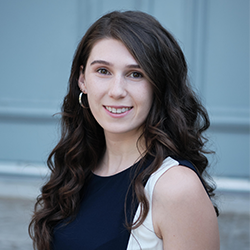 Sarah D'Aurizio
Vice President of Campus Partnerships
Sarah D'Aurizio is a Certified Personal Coach and ardent advocate for whole-person well-being in education and the workplace. She obtained her MA in Clinical Psychology from Columbia University in 2022, writing her capstone thesis on the possible mechanisms through which identity development can both facilitate and hinder well-being in emerging adult college student populations. In 2021, Sarah joined the team at U-Thrive Educational Services to help bring holistic well-being skills to college students across the country. In her current role, Sarah leads the development of partnerships with higher education institutions to implement the organization's vision of ensuring every student has access to these valuable tools. She is thrilled to be contributing to the important work of supporting college students' inherent capacity to flourish. Sarah previously obtained BAs in Media and Business from the University of Western Ontario and Ivey School of Business. She currently resides in Toronto, Ontario.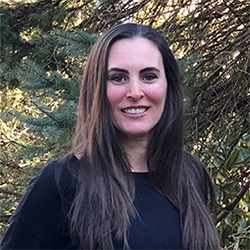 Vanessa Jones-Black
Vice President of Marketing
Vanessa holds a BA in English, Cum Laude from the University of Connecticut and joined U-Thrive Educational Services as Vice President of Marketing to help grow awareness of our mental and emotional wellness programs for college students. With over 15 years as an integrated marketing professional, Vanessa brings a wealth of experience developing results-driven omni-channel campaigns for iconic brands. A few of Vanessa's favorite things are spending time with family, volunteering, playing Scrabble, and going for long walks with her precocious French Bulldog, Bijou.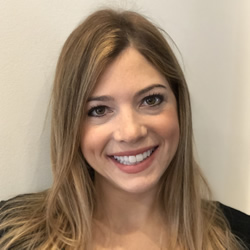 Sarah Gouveia
Vice President of Program Development & Training
Sarah Gouveia earned her Masters in Counseling Psychology and is a qualified Mindfulness-Based Stress Reduction (MBSR) Instructor through the Center For Mindfulness at U-Mass Medical Center and a Mindful Self Compassion Trained Teacher. Prior to joining U-Thrive, Sarah taught as an adjunct Psychology Professor at William Paterson University in addition to teaching mindfulness and meditation to college students. Sarah is responsible for U-Thrive Educational Services program research and new program development and ensures that existing programs are up-to-date with the latest research and practices across the fields of Positive Psychology, Mindfulness, and Self-Compassion. As U-Thrive Educational Services' resident content expert, Sarah facilitates student and higher education professional development workshops and instructor training. Outside of U-Thrive, Sarah enjoys walking in nature with her dog Nala, spending time with her husband and visiting family in Cape Cod.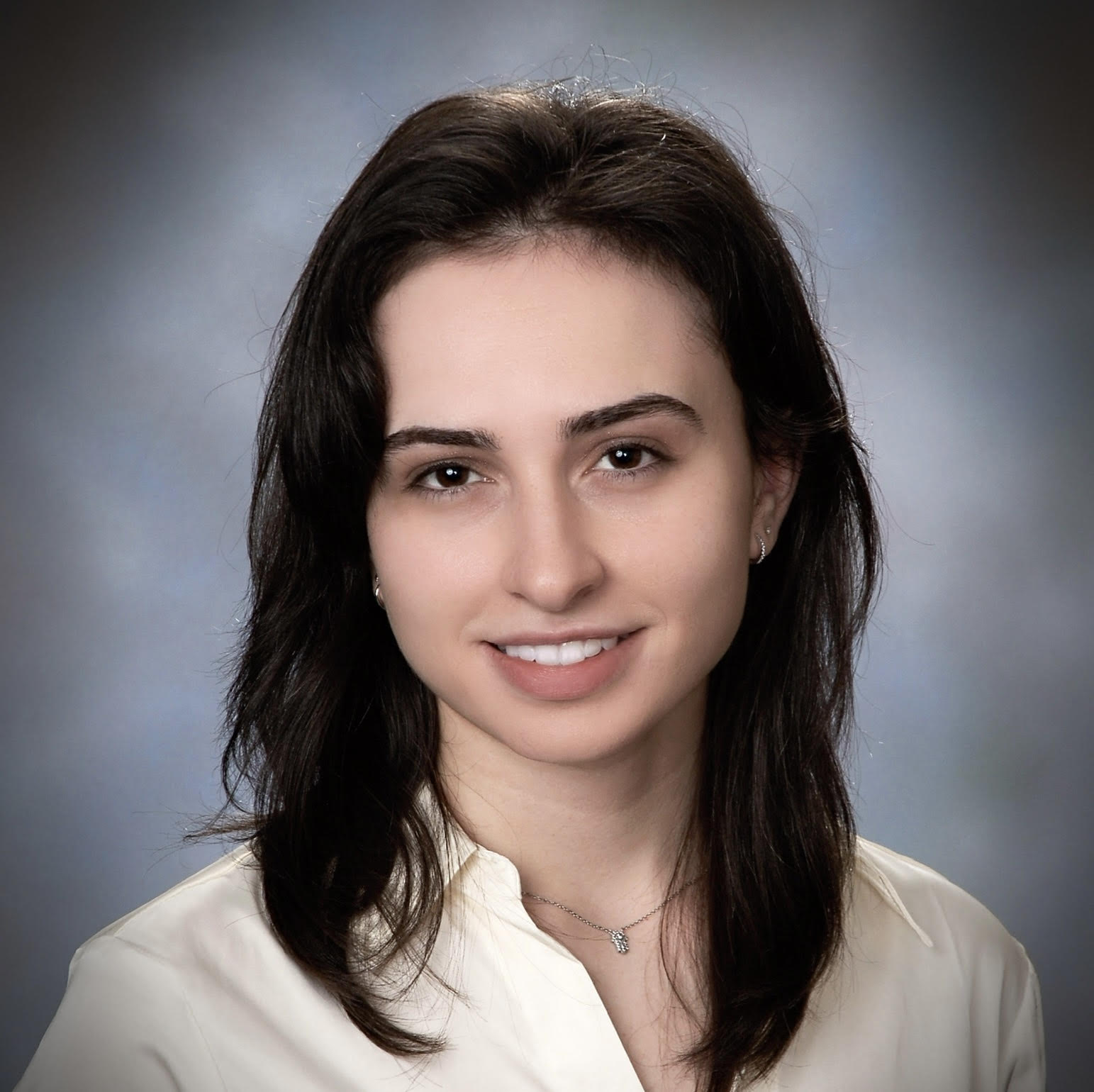 Alexia Mairagas
Marketing Coordinator
Alexia earned her BS in Business Administration with a concentration in Marketing Management, Summa Cum Laude, from William Paterson University. With prior experience in market research, data analysis, content visualization, and team management, Alexia recently joined the team at U-Thrive Educational Services as a Marketing Coordinator. In this role, Alexia is involved with the growth of the business and supporting the current clients while managing all forms of social media and upkeeping with database management. In her spare time, Alexia enjoys making craft cocktails, going out to eat, and spending time with her family in Greece.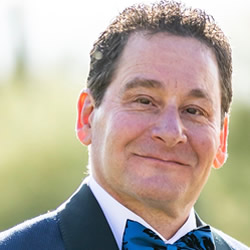 William Krame
Co-Founder & Chairman of the Board
William Krame is a successful real estate developer with over 40 years of experience, having founded his company shortly after graduating with advanced degrees in marketing and international business. He discovered Mindfulness 20 years ago and it has had a profound impact on his life. Recognizing the overwhelming benefits he has derived from Mindfulness and other similar practices, he has made it his life's mission to share these gifts with as many people as possible so they too may benefit. William co-founded the Krame Center for Contemplative Studies and Mindful Living at Ramapo College and the Krame Center for Mindful Living in Ramsey, New Jersey. He is actively involved in philanthropy and supporting leading academics and thought-seekers in the fields of Mindfulness, Positive Psychology, and Self-Compassion. William is the proud father of two daughters and has been happily married for over 30 years to his wife, Catherine.
Curriculum Leadership Team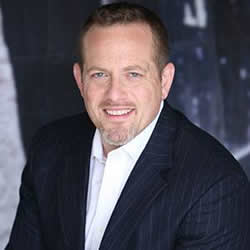 Daniel Lerner, MAPP
Co-Director of Curriculum Development, First-Year Thrive© and Life Skills for Thriving© Programs
As a speaker, teacher, and strengths-based performance coach, Daniel Lerner is an expert in positive and performance psychologies. His key theme is that developing a healthy psychological state has a profound impact on the pursuit of excellence—a message that he brings to students, established and high-potential performing artists and athletes, and executives at Fortune 500 companies and startups worldwide. Lerner is on the teaching staff at the University of Pennsylvania, and is a clinical instructor at New York University, where he has taught "The Science of Happiness" to almost 6000 students over the past eight years. Following a decade at International Creative Management (where he specialized in the representation and development of young performers), Lerner studied closely with renowned sports psychologist Dr. Nathaniel Zinsser—a Director of The Center for Enhanced Performance at the United States Military Academy at West Point—focusing on coaching and performance enhancement techniques employed by professional and Olympic athletes. He holds a Masters in Applied Positive Psychology from the University of Pennsylvania, and co-authored U Thrive: How to Succeed in College (and Life), which was released in Spring 2017 by Little, Brown, and Company.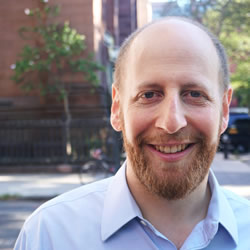 Alan Schlechter, MD
Co-Director of Curriculum Development, First-Year Thrive© and Life Skills for Thriving© Programs
Alan Schlechter, MD is a clinical associate professor at NYU Langone Medical Center and the director of Child and Adolescent Psychiatry Outpatient Services at Bellevue Hospital Center. In his role as Director he treats and helps organize the care of some of the most vulnerable children and families in New York City. Alan teaches "The Science of Happiness" to almost 1,000 NYU students each year, in which he shares the mental health education that he believes all people should receive early in life. Alan is interested in using the best science that we have to foster behaviors and thoughts that might help prevent mental illness and grow well-being. In addition to co-authoring U Thrive: How to Succeed in College (and Life), he recently co-edited Becoming Mindful: Integrating Mindfulness Into Your Psychiatric Practice. He is a highly competitive Connect Four player and lives in Greenwich Village with his wonderful wife and two spectacular daughters.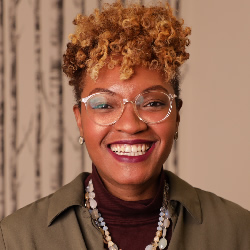 Jo Ellyn Walker, Ph.D
Director of Curriculum Development, FGLI Thrive Program
Dr. Jo Ellyn Walker is a licensed clinical psychologist who believes diversity without inclusion is an incomplete & ineffective stance, & that diversity/inclusion work is everyone's work. Having developed a passion for social justice early, Dr. Walker has worked for years to address health disparities, & other forms of oppression through various roles in student & academic affairs; as well as community agencies. She engages in individual & institutional level interventions to support healing, thriving, & foster the empowerment of marginalized communities. This multimodal work has included: providing group & individual therapy, providing training & consultation regarding crisis management & mental health referral, conducting & presenting research that emphasizes intersectionality in health & higher education contexts, & collaborating to enhance campus/organizational climate. Dr. Walker holds a Ph.D. in counseling psychology & Master's in education from Texas A&M University; as well as a Bachelor's in psychology from Northwestern University. She currently works as a Staff Psychologist & Wellness Director at Georgetown University.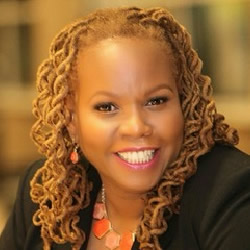 Lynne Maureen Hurdle
Director of Curriculum Development, DEI Program
Lynne Maureen Hurdle, author of the best seller, Closing Conflict for Leaders, is a conflict resolution strategist, facilitator, TEDx speaker and coach with over 40 years of experience. Lynn is known as The Conflict Closer, not just because she helps leaders gain the skills they need to dig deep and finally close the door on those conflicts that have been plaguing their life for too long, but also because she helps leaders bring conflict closer. By helping bring conflict close enough to examine the roots of it, the fruits of it and the long-lasting effects it has on business and life, Lynn makes conflict less scary by helping to actually see it, get to know it, and be in relationship with it. Over her forty year career, Lynn has helped people from Harlem to Hong Kong transform through a mix of different styles and methods. She brings a wealth of knowledge, experience, and her special Lynnergy to every client.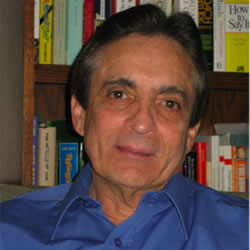 Joseph Cuseo, Ph.D
Professor Emeritus, Psychology, Marymount California University
Dr. Joseph Cuseo is a professor emeritus of psychology and has been educational advisor to AVID for Higher Education—a non-profit organization whose mission is to promote the college access and success of underserved student populations. He is a recipient of the "Outstanding First-Year Student Advocate Award" from the National Resource Center for The First-Year Experience and Students in Transition and the "Diamond Honoree Award" from the American College Personnel Association (ACPA). His research and scholarship focuses on providing holistic support for college students, unifying the curriculum and co-curriculum, and forging collaborative partnerships between Academic and Student Affairs.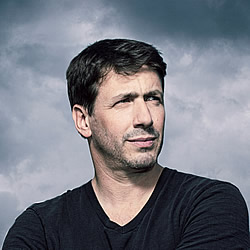 Robert Biswas-Diener, Ph.D
Instructional Design Advisor
Dr. Robert Biswas-Diener has spent his career studying groups of people traditionally overlooked by mainstream psychologists. He is widely known as the "Indiana Jones of Positive Psychology" as his research on happiness has taken him to far-flung places worldwide, including Amish farmers in the USA, sex workers in India, hunters in Greenland, peace protesters in Palestine, and the Maasai of Kenya, among others. He is a leading authority on strengths, culture, courage, and happiness and best known for his pioneering work in the application of positive psychology. Robert is also particularly interested in how the results of positive psychology research can be applied to work, relationships, and society. He regularly publishes on well-being policy and has trained professionals at a range of organizations including Standard Chartered Bank, Australia Department of Defense, and Humana Healthcare. He has published nearly fifty scholarly articles and nine books on diverse psychological topics. He lives in Portland, Oregon (USA), and is passionate about rock climbing and travel.