Renowned Curriculum Contributors
Assistant Professor of Psychology
William Paterson University
Janet N. Ahn, Ph.D. is an Assistant Professor of Psychology at William Paterson University and the Director of the Motivation + Innovation Lab. She received her B.A. in Psychology from Barnard College, Columbia University and completed her Ph.D. in Social Psychology from New York University. Her research investigates human goal pursuit and motivation. She has examined how people's goal pursuit is affected by what they infer about others' goals (via projection) and what they believe about others based on their attributes (via transference and stereotyping). She also creates interventions to increase high school students' motivation and persistence in STEM (Science, Technology, Engineering, & Math) fields as well as developing innovative technological tools to increase student retention in college. She has published over a dozen papers in peer-reviewed empirical journals and her work has been featured in various media outlets such as Women's Health Magazine, NPR, American Educator, the Business Insider, CBS, and USA Today.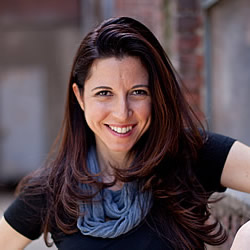 Cognitive Neuroscientist
Professor of Psychiatry Ichan School of Medicine Mount Sinai
Dr. Heather Berlin is a cognitive neuroscientist and Professor of Psychiatry at the Icahn School of Medicine at Mount Sinai. She trained in clinical neuropsychology at Weill Cornell Medicine in the Department of Neurological Surgery and is a visiting scholar at the New York Psychoanalytic Society and Institute. She explores the neural basis of impulsive and compulsive psychiatric and neurological disorders with the aim of developing novel treatments. She is also interested in the brain basis of consciousness, dynamic unconscious processes, and creativity. Passionate about science communication and promoting women in STEM, she is a founding committee member of the National Academy of Sciences' Science and Entertainment Exchange, host of Startalk All-Stars with Neil DeGrasse Tyson, and has hosted series on PBS and Discovery Channel.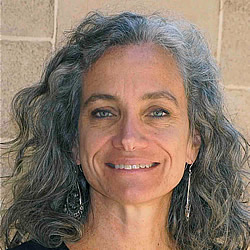 Assistant Professor in the Department of Psychiatry
University of North Carolina at Chapel Hill
Karen Bluth is an Assistant Professor in the Department of Psychiatry at the University of North Carolina at Chapel Hill, a Fellow at Frank Porter Graham Child Development Institute, and a certified instructor of Mindful Self-Compassion, an internationally acclaimed 8-week course created by Dr. Kristin Neff and Dr. Chris Germer. Dr. Bluth's research focuses on the roles that self-compassion and mindfulness play in promoting well-being in youth. As such, she is co-creator of the curriculum Making Friends with Yourself: A Mindful Self-Compassion Program for Teens, the teen adaptation of Mindful Self-Compassion for adults, and author of the book "The Self-Compassion Workbook for Teens: Mindfulness and Compassion Skills to Overcome Self-Criticism and Embrace Who You Are" (New Harbinger Publishers). Additionally, Dr. Bluth is Associate Editor of the academic journal Mindfulness, and founder of The Frank Porter Graham Program on Mindfulness and Self-Compassion for Families. As a mindfulness practitioner for over 40 years, a mindfulness teacher, and an educator with 18 years of classroom teaching experience, Dr. Bluth frequently gives talks, conducts workshops, and teaches classes in self-compassion and mindfulness in educational and community settings. In addition, she trains teachers in Making Friends with Yourself internationally.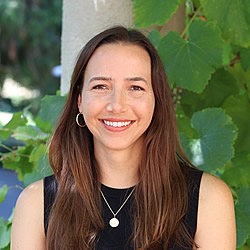 Director of Positive Sexuality, Design & Development
Stanford University
Compelled by a deep belief that we as a society can do better on the challenges of sexuality, Brianna aims to transform the cultural conversation and work toward what is possible. She earned her PhD and MEd in Human Sexuality Studies and a Master of Applied Positive Psychology, focusing her research on the lived experience of sexuality and the skills of navigating it well. Building on these frameworks, Brianna is creating a series of programs–Beyond Sex Ed–which take a whole-person and whole-culture approach, centered on storytelling, the skills for growth and connection, and a recognition of sexuality as an integral part of what it is to be human.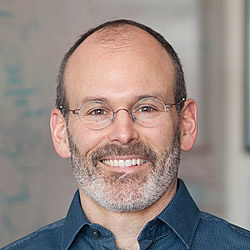 Director of Research and Innovation, Mindfulness Center
Brown University
Jud Brewer, MD, PhD is a thought leader in the field of habit change and the "science of self-mastery", having combined over 20 years of experience with mindfulness training with his scientific research therein. He is the Director of Research and Innovation at the Mindfulness Center and associate professor in Behavioral and Social Sciences and Psychiatry at the Schools of Public Health & Medicine at Brown University. He also is a research affiliate at MIT. A psychiatrist and internationally known expert in mindfulness training for addictions, Brewer has developed and tested novel mindfulness programs for habit change, including both in-person and app-based treatments for smoking, emotional eating, and anxiety. He has also studied the underlying neural mechanisms of mindfulness using standard and real-time fMRI and EEG neurofeedback. He has trained US Olympic athletes and coaches, foreign government ministers, and his work has been featured on 60 Minutes, TED (4th most viewed talk of 2016, with 12+ Million views), Time magazine (top 100 new health discoveries of 2013), Forbes, BBC, NPR, Al Jazeera (documentary about his research), Businessweek and others. His work has been funded by the National Institutes of Health, American Heart Association, among others. Dr. Brewer founded MindSciences to move his discoveries of clinical evidence behind mindfulness for anxiety, eating, smoking and other behavior change into the hands of consumers (see www.drjud.com for more information). He is the author of The Craving Mind: from cigarettes to smartphones to love, why we get hooked and how we can break bad habits (New Haven: Yale University Press, 2017). Follow him on twitter @judbrewer.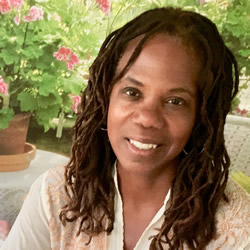 Valerie Brown, JD, MA, PCC
Co-Director, Georgetown University's Institute for Transformational Leadership
Chief Mindfulness Officer, Lead Smart Coaching, LLC
Valerie transformed her high-pressure, twenty-year career as a lawyer-lobbyist, representing educational institutions and nonprofits, to human-scale work with leaders and teams to foster trustworthy, compassionate, and authentic connections.  She is an accredited leadership coach, international retreat leader, writer, and Chief Mindfulness Officer of Lead Smart Coaching, LLC, specializing in application and integration of mindfulness and leadership, and is a Co-Director of Georgetown's Institute for Transformational Leadership. 
Her books include, The Road that Teaches: Lessons in Transformation through Travel (QuakerBridge Media, 2012) and the highly acclaimed, The Mindful School Leader: Practices to Transform Your Leadership and School (Corwin, 2014). Valerie's extensive training includes, the Center for Courage & Renewal and Parker J. Palmer, the Institute for Transformational Leadership at Georgetown University, the Center for Mindfulness in Medicine, Health Care & Society, the Center for Compassion Focused Therapy, the Ojai Foundation, the C.G. Jung Foundation for Analytical Psychology (NYC), Chestnut Hill College (PA) Certificate in Holistic Spirituality, The Leadership Circle Profile™, and Transformational Educational Leadership.  Valerie is an ordained Dharma Teacher in the Plum Village tradition founded by Thich Nhat Hanh and a member of the Religious Society of Friends (Quakers). As certified Kundalini yoga teacher, she helps leaders discover the wisdom of the body. She leads an annual transformational pilgrimage to El Camino de Santiago, Spain, to celebrate the power of sacred places.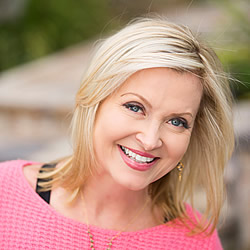 Author and Renowned Speaker
Kristine Carlson, New York Times bestselling author and world-renowned speaker, is passionate about spreading her message of returning from grief and waking up to life with more joy and gratitude—and certainly not taking life too seriously.
Kris' life mission expands upon the phenomenal success of she and her late husband Dr. Richard Carlson's work in the ("Don't Sweat the Small Stuff" series). She continues his legacy of peaceful and mindful living through her own bestselling books; including the most recent, From Heartbreak to Wholeness: the hero's journey to joy, Don't Sweat the Small Stuff for Moms, Don't Sweat the Small Stuff in Love, Don't Sweat the Small Stuff for Women, An Hour to Live, an Hour to Love: The True Story of the Best GIft Ever and her memoir, Heartbroken Open.
Over the past two decades, Kris and Richard have sold more than 30 million books worldwide. She has been featured on national radio and television broadcasts, including The Today Show,Good Morning America, The View, and The Oprah Winfrey Show.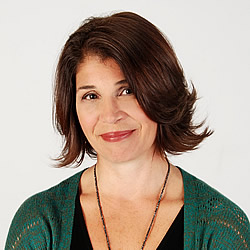 Clinical Psychologist
Harvard University
Tara Cousineau, PhD, is a clinical psychologist, researcher and writer. She currently works as a staff psychologist at Harvard University's Counseling Center. She is the author of The Kindness Cure: How the Science of Compassion Can Heal Your Heart and Your World and The Little Deck of Kindfulness. Dr. Cousineau is a mindfulness meditation teacher and on faculty at The Center for Mindfulness and Compassion, Cambridge Health Alliance, Cambridge, MA. She is a trained teacher in Making Friends with Yourself for adolescents and young adults, an adaptation of the Mindful Self-Compassion group program, based on the teachings Drs. Christopher Germer and Kristin Neff. Dr. Cousineau is also a certified facilitator of the Daring Way Method™ in practices of courage and resilience, based on the research by Dr. Brené Brown, PHD, LMSW. She is a founder of KindMinds, which is devoted to bringing "kindfulness" practices to individuals, schools and workplaces through speaking engagements and workshops. More info at www.taracousineau.com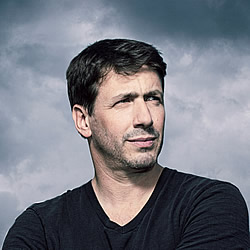 Robert Biswas-Diener, Ph.D
Managing Director
Positive Acorn, LLC
Dr. Robert Biswas-Diener has spent his career studying groups of people traditionally overlooked by mainstream psychologists. His research on happiness has taken him to far-flung places where he has worked with Amish farmers in the USA, sex workers in India, hunters in Greenland, peace protesters in Palestine, and the Maasai of Kenya, among others. He is a leading authority on strengths, culture, courage, and happiness and best known for his pioneering work in the application of positive psychology. Robert is also particularly interested in how the results of positive psychology research can be applied to work, relationships, and society. He has authored more than 70 academic publications and eight books including The Upside of Your Dark Side, Happiness, and Positive Provocation. Robert has trained professionals at a range of organizations including Standard Chartered Bank, Australia Department of Defense, and Humana Healthcare. He lives in Portland, Oregon (USA), and is passionate about rock climbing, cats, and drawing.
Clinical and Performance Psychologist
Union Square Practice & SportsStrata
Dr. Jonathan Fader is a licensed clinical and performance psychologist. He is best known for working with professional athletes in the MLB and NFL, including The New York Mets and The New York Giants. Fader is the co-founder of Union Square Practice, a mental health center, and SportStrata, a performance coaching group, located in New York City. Dr. Fader regularly works with athletes, performers, entrepreneurs, businesses, schools, physicians and with first responder groups such as The New York City Fire Department (FDNY). He speaks to groups, on topics of mindfulness, motivational enhancement, improving performance, stress reduction, communication and team building. Dr. Fader is a Motivational Interviewing trainer and is part of the Motivational Interviewing Network of Trainers (MINT). He is a co-author of the forthcoming book, Coaching Athletes To Be Their Best: Motivational Interviewing in Sport as well as his debut book Life as Sport.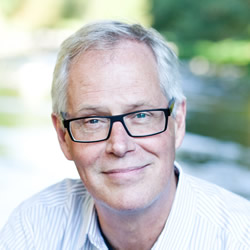 Co-developer Mindful Self-Compassion Program
Clinical Psychologist
Harvard University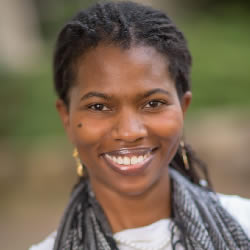 Cheryl Giscombe, PhD, PMHNP, FAAN
LeVine Distinguished Term Associate Professor of Quality of Life, Health Promotion, and Wellness
University of North Carolina at Chapel Hill
Dr. Cheryl Giscombe is the Melissa and Harry LeVine Family Distinguished Term Associate Professor in the School of Nursing. She is a psychiatric nurse practitioner, health psychologist, certified holistic health coach, and Fellow of the Academy of Behavioral Medicine Research and the American Academy of Nursing. Dr. Giscombe's research focuses on biopsychosocial factors that influence health and health disparities through psychological stress and coping pathways. Dr. Giscombe is an Inaugural Fellow/Design Partner for the Harvard Macy Institute's Art Museum-Based Health Professions Education Fellowship. As a Josiah Macy Faculty Scholar, Dr. Giscombe developed the Interprofessional Leadership Institute for Behavioral Health Equity. Her research, practice, and teaching activities integrate mindfulness practices in clinical, community, and educational settings to promote optimal health, wellbeing, and equity for all.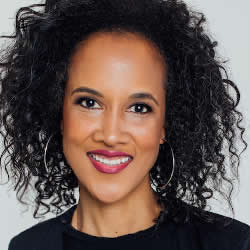 Itzel Hayward is a compassionate and fierce advocate for love. After serving as a public policy lawyer for 13 years, Itzel left her legal career and founded Attuned Living, a mindfulness and wellness organization that helps individuals heal the sense of separation they feel from others—or even from themselves. Her unique work—based on the teachings of yoga, mindfulness, and compassionate communication—ranges from promoting social justice work within organizations and communities to guiding individuals on their search for personal and professional fulfillment. Today, Itzel holds retreats, classes, trainings, and private one-on-one sessions online, over the phone, and in person with people from all over the world. Her mission is to gently remind you of your individual wholeness and your interconnectedness with others and all of life.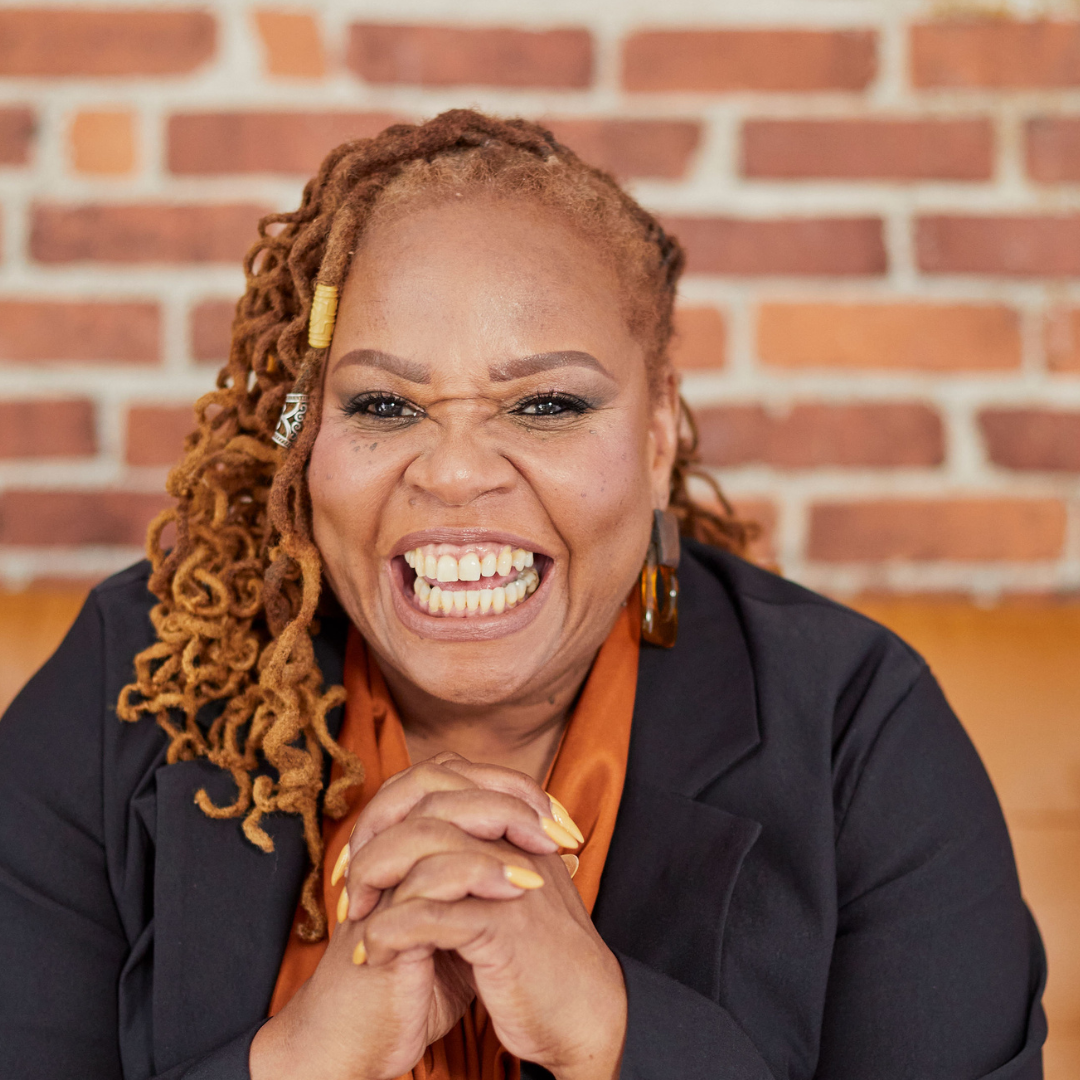 Lynne Maureen Hurdle, Ph.D
Conflict Resolution Strategist, Facilitator, Speaker, and Coach
Dr. Lynne Maureen Hurdle, author of the best seller, Closing Conflict for Leaders, is a conflict resolution strategist, facilitator, TEDx speaker and coach with over 40 years of experience. Lynne is known as The Conflict Closer, not just because she helps leaders gain the skills they need to dig deep and finally close the door on those conflicts that have been plaguing their life for too long, but also because she helps leaders bring conflict closer. By helping bring conflict close enough to examine the roots of it, the fruits of it and the long-lasting effects it has on business and life, Lynne makes conflict less scary by helping to actually see it, get to know it, and be in relationship with it. Over her forty year career, Lynne has helped people from Harlem to Hong Kong transform through a mix of different styles and methods. She brings a wealth of knowledge, experience, and her special Lynnergy to every client.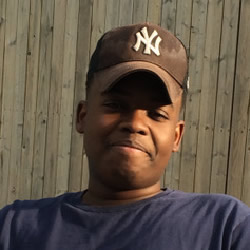 Justin Nai'im Hurdle-Price
Conflict Resolution Trainer, Facilitator and Speaker
Justin Nai'im Hurdle-Price is a conflict resolution trainer, facilitator and speaker. He began facilitating workshops for young people and adults at the age of 10, delivering workshops in schools, for non-profits and at national conflict resolution conferences across the country. He has worked as a trainer coach for youth from all different backgrounds, spoken on panels and television, and has helped design workshops for parents, teachers, and young people. As a proud African American male he has participated in sit-ins, walk-outs, protests, and solidarity days. He grew up with a mom and dad who spent a lot of time talking with us, listening to us, and encouraging us to use our talents to facilitate workshops from an early age. He brings wisdom, enthusiasm and honesty to every workshop, training and speaking engagement.
Scott Barry Kaufman, Ph.D
Psychologist
Columbia University
Scott Barry Kaufman is a psychologist at Columbia University who is interested in using psychological science to help all kinds of minds live a creative, fulfilling, and meaningful life. Kaufman has over 60 scientific publications on intelligence, creativity, personality, and well-being. In addition to writing the column  Beautiful Minds for Scientific American, he also hosts The Psychology Podcast, which was named by Business Insider a podcast that "will change how you think about human behavior." Kaufman is an author and/or editor of 8 books, including Twice Exceptional: Supporting and Educating Bright and Creative Students with Learning Difficulties, Wired to Create: Unravelling the Mysteries of the Creative Mind (with Carolyn Gregoire), Ungifted: Intelligence Redefined, and The Complexity of Greatness: Beyond Talent or Practice. Kaufman received a Ph.D. in cognitive psychology from Yale University, and an M. Phil in experimental psychology from the University of Cambridge under a Gates Cambridge Scholarship. You can find out more at http://ScottBarryKaufman.com.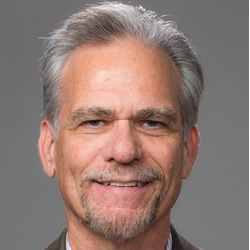 Garonzik Family Emeritus Professor of Psychology and Neuroscience
Duke University
Dr. Mark Leary is the Garonzik Family Emeritus Professor of Psychology and Neuroscience at Duke University.  He earned his bachelor's degree in psychology from West Virginia Wesleyan College and his doctoral degree in social psychology from the University of Florida. He taught previously at Denison University, the University of Texas at Austin, and Wake Forest University, where he served as department chair.
Leary has published 14 books and more than 250 scholarly articles and chapters on topics dealing with social motivation, emotion, and self-relevant thought, including The Curse of the Self: Self-awareness, Egotism, and the Quality of Human Life.  He has also recorded two courses for the Teaching Company:Understanding the Mysteries of Human Behavior and Why You Are Who You Are: Investigations into Human Personality.
Leary is a Fellow of the American Psychological Association, the Association for Psychological Science, and the Society for Personality and Social Psychology.  He received the Lifetime Career Award from the International Society for Self and Identity and was co-recipient of the Scientific Impact Award from the Society for Experimental Social Psychology.  He was founding editor of the journal, Self and Identity, editor of Personality and Social Psychology Review, and in 2015, served as President of the Society for Personality and Social Psychology.  Professor Leary blogs regularly on personality and social psychology for psychologytoday.com and is Editor for Character and Context, the blog of the Society for Personality and Social Psychology.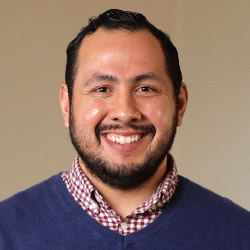 Mental Health Clinician, Harvard University
Co-Leader/Co-Founder of the Crimson Mind and Body Program at Harvard Athletics
Founder/Owner of Clipper City Counselin
Darryl is a Licensed Mental Health Counselor with over a decade of experience where he has practiced in multiple sectors within the behavioral health and psychiatric industry. As a clinician, researcher, educator, and developer, Darryl has gained knowledge and expertise in Cognitive Behavior Therapy, Dialectical Behavior Therapy and Positive Psychology to create and provide services that meet the behavioral health and psychiatric needs of a large range of cultural, social economic, and age diverse populations. He is the co-founder and co-leader of the Crimson Mind and Body Program, whose mission is to support the physical, mental, and emotional well-being of all identities and roles of the student-athlete population and provides mental health education and consultation to students, coaches, and staff at Harvard Athletics. Darryl has served as an expert in developing educational materials and workshops in the areas of diversity, inclusion, belonging, and mental health.
Darryl earned his Masters in Clinical and Forensic Psychology from American International College. Darryl lives with his wife and French Bulldog, Hank, in Newbury, MA. (For information visit clippercitycounseling.com)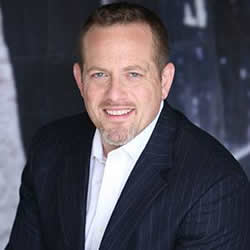 Clinical Instructor
New York University
As a speaker, teacher, and strengths-based performance coach, Daniel Lerner is an expert in positive and performance psychologies. His key theme is that developing a healthy psychological state has a profound impact on the pursuit of excellence—a message that he brings to students, established and high-potential performing artists and athletes, and executives at Fortune 500 companies and startups worldwide. Lerner is on the teaching staff at the University of Pennsylvania, and is a clinical instructor at New York University, where he has taught "The Science of Happiness" to almost 6000 students over the past eight years. Following a decade at International Creative Management (where he specialized in the representation and development of young performers), Lerner studied closely with renowned sports psychologist Dr. Nathaniel Zinsser—a Director of The Center for Enhanced Performance at the United States Military Academy at West Point—focusing on coaching and performance enhancement techniques employed by professional and Olympic athletes. He holds a Masters in Applied Positive Psychology from the University of Pennsylvania, and co-authored U Thrive: How to Succeed in College (and Life), which was released in Spring 2017 by Little, Brown, and Company.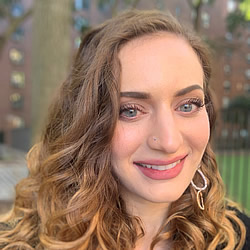 Faculty of Arts & Sciences
New York University
Dr. Monica Lewin is an expert in the neuropsychology of optimal learning strategies. She holds a Ph.D. in Behavioral Neuroscience from NYU, and a B.S. in Psychology from UMass Amherst. As Faculty of Arts & Sciences NYU, she created the original course entitled, "How We Learn." In this course, Dr. Lewin trains NYU students to apply the science of learning and memory to their own study habits. Dr. Lewin also serves as an expert resource to NYU faculty, training them in research based strategies for creating memorable, engaging learning experiences. Her faculty development workshop, "Using Neuroscience Principles to Optimize Student Learning," has been extremely successful, prompting invitations to repeat it for several audiences. Her expert teaching prompted her to be selected for a Golden Dozen Teaching Award nomination. Dr. Lewin is driven by her passion for helping her audiences live optimally by letting them in on the secret science behind everyday life.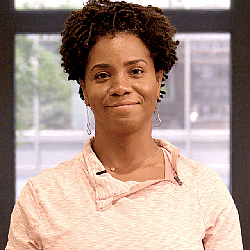 Mindfulness Educator, Speaker, and Writer
Crystal McCreary is a Lead Yoga, Mindfulness and Health Educator & Teacher Trainer with 13+ years of experience in instructing yoga and mindfulness to people of all ages. She has a passion for implementing comprehensive wellness programs within schools and organizations to foster compassionate and equitable communities and sustainable work environments. Crystal's expertise is derived from a lifetime of harnessing powerful embodied, contemplative tools necessary to navigate the unique challenges of living as a Black cis-woman in an inequitable world. She has facilitated trainings for many organizations that aim to support the social and emotional wellbeing of youth and adults including New York Department of Education, CUNY-Hunter Public Health Department, Mindful Schools, Little Flower Yoga, Lineage Project, and she currently works full-time in the Health Department at The Dalton School in New York. Crystal graduated from Stanford University with a BA in African and African American studies, completed The American Conservatory Theater's Master of Fine Arts program in Acting, and is registered with Yoga Alliance as a 500-ERYT and RCYT. When the stars align, she occasionally appears as an actor on film or television. Crystal is excited to soon release a yoga and mindfulness resource for children with the support of Bala Kids (Shambhala Publications, with the Penguin Random House publishing group).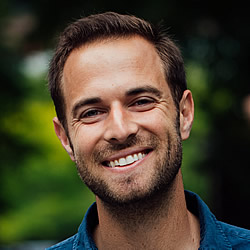 Assistant Instructor, Master of Applied Positive Psychology
University of Pennsylvania
Cory Muscara is an international speaker and teacher on the topics of presence and well-being. He believes that when people are deeply fulfilled, they are a better force in the world for other beings, the environment, and their communities. For the past few years, he has taught mindfulness-based leadership at Columbia University and currently serves as an instructor of positive psychology at the University of Pennsylvania. In 2012, Cory spent 6 months in silence living as a monk in Burma, meditating 14+ hours per day, and now aims to bring these teachings to people in a practical and usable way, presenting to schools, organizations and healthcare systems, as well as through workshops and retreats for the general public. He has been featured multiple times on the Dr. Oz show, and his meditations have been heard more than 10 million times in over 50 countries. Cory is the author of Stop Missing Your Life: How to Be Deeply Present in an Un-Present World.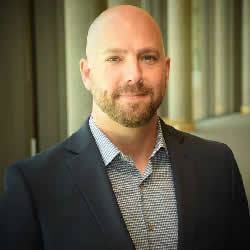 Higher Education Consultant
Dr. Matt Newlin is a higher education practitioner, speaker, and consultant with 15 years' experience supporting and advocating for first-generation and low-income students. Matt most recently served as Director of Rural Initiatives with the National College Advising Corps where he worked to increase postsecondary enrollment for students from rural and small-town communities in Missouri. Prior to College Advising Corps, Matt worked at both public and private universities in a variety of student affairs and enrollment management positions. At the Brown School of Social Work at Washington University he established the school's first need-based scholarship; a first-generation student support program; and campus-wide financial literacy initiatives. Prior to that, Matt worked in financial aid at the University of Missouri – St. Louis where he developed and led workshops for high schools and community colleges to educate low-income, first-generation students and families about financial aid and the transition to college. Matt holds a Doctor of Education in Higher Education Leadership from Maryville University, a Master of Education in Higher Education from the University of Missouri – St. Louis, and two Bachelor of Arts degrees (Communication and English) from the University of Missouri – Columbia.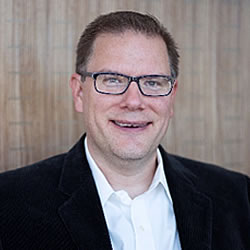 Education Director
VIA Institute on Character
Ryan M. Niemiec, Psy.D. is a leading figure in the education, research, and practice of character strengths that are found in all human beings. He's education director of the VIA Institute on Character, a nonprofit organization in Cincinnati that leads the global advancement of the science of character strengths. Ryan is an author of 10 books including the brand new consumer-oriented books The Power of Character Strengths (a #1 Amazon bestseller) and The Strengths-Based Workbook for Stress Relief, as well as practitioner-focused books that are leaders in their respective fields including, Character Strengths Interventions, Mindfulness and Character Strengths, and Positive Psychology at the Movies. He has two positive psychology books scheduled for 2020.
Ryan is creator of the evidenced-based, 8-week program, Mindfulness-Based Strengths Practice, has penned around 90 scholarly/peer-reviewed articles and given more than 800 workshops, keynotes, and webinars on positive psychology topics across the globe. He's a columnist for Live Happy Magazine and for Psychology Today, the latter which his column has 1-2 million reads. He's an award-winning psychologist, certified coach, annual instructor at the University of Pennsylvania, and adjunct professor at Xavier University.
On a personal note, Ryan lives in Cincinnati with his wife and three young, zestful children who travel the globe together. His highest strengths are hope, love, honesty, curiosity, fairness, and appreciation of beauty.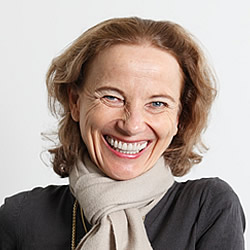 Professor of Psychology
New York University
Gabriele Oettingen is a Professor of Psychology at New York University. She is the author of more than 150 articles and book chapters on thinking about the future and the control of cognition, emotion, and behavior. She received her Ph.D. from the Ludwig Maximilian University of Munich and the Max Planck Institute for Behavioral Physiology in Seewiesen, Germany. Her major contribution to the field is research on the perils of positive thinking and on Mental Contrasting, a self-regulation technique that is effective for mastering one's everyday life and long-term development. Gabriele Oettingen's work is published in social and personality psychology, developmental and educational psychology, in health and clinical psychology, in organizational and consumer psychology, as well as in neuropsychological and medical journals. Her findings contribute to the burgeoning literature on behavior and lifestyle change, and educational institutions have increasingly become interested in the application of her research. Her first trade book, RETHINKING POSITIVE THINKING: Inside the New Science of Motivation has been published by Current, an imprint of Penguin Random House, in October 2014 (for more information, see www.woopmylife.org).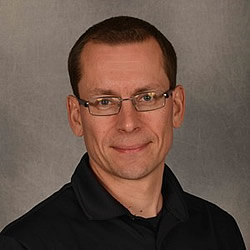 Tommi Paavola, MS, F.A.F.S., C.S.C.S
President and Lead Educator
Discover Movement, LLC
Tommi Paavola is the president and the lead educator at Discover Movement LLC in New Jersey, USA. Tommi loves to help people, from children to Olympic athletes, to move better, stronger, and healthier for sports and for life. In his country of origin, Finland, he is known for his expertise in Functional Training and for his Movement Skill -course that has been attended by over 4,000 coaches and instructors. In the US, he teaches physical education and personal training to high school students at Immaculate Heart Academy in New Jersey. Tommi's inspiration and energy comes from his faith, his family and his fitness hikes in nature. Currently, he is in the process of publishing a book.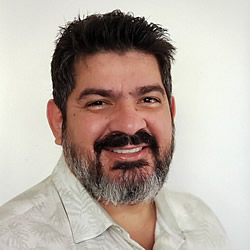 Clinical Professor of Sleep Medicine
Stanford University
Rafael Pelayo, MD is a clinical professor at Stanford University School of Medicine in the division of Sleep Medicine. Since 1993 he has been a part of the Stanford Sleep Disorders Clinic, the best-known sleep clinic in the world and the model for all other sleep clinics. He divides his time between working with patients and teaching at all levels at the university including the popular Sleep and Dreams undergraduate course. He has served on advisory boards and leadership positions for the National Center for Sleep Disorders Research at the NIH, the American Academy of Sleep Medicine, National Sleep Foundation, and the California Sleep Society. He has served as a medical legal expert in several cases involving sleep issues. He has lectured nationally and internationally and has appeared frequently in national media, including NPR, The Ronn Owens Show, PBS Frontline, the New York Times, the Washington Post, CNN.com, the San Francisco Chronicle, the LA Times, Health.com, Self.com, and more. His spouse is also a sleep medicine physician. Their children grew up sleeping well!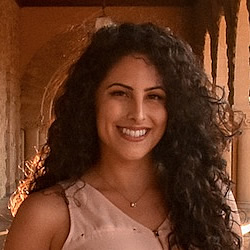 Nidia Ruedas-Gracia, Ph.D
Assistant Professor of Educational Psychology
University of Illinois, Urbana-Champaign
Dr. Nidia Ruedas-Gracia is an assistant professor of educational psychology at the University of Illinois, Urbana-Champaign. Research in her lab (Gracia Lab) seeks to develop a nuanced understanding of what it means to "belong" and how this sense of belonging impacts life outcomes such as academic performance and mental health. Together with her research team, she focuses on exploring these concepts among culturally diverse populations, and examining how sense of belonging is associated with various social identities (gender, race/ethnicity, socioeconomic status, etc.).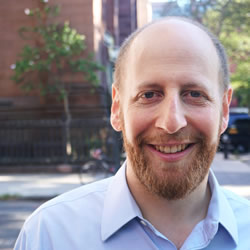 Clinical Associate Professor
New York University
Alan Schlechter, MD is a clinical associate professor at NYU Langone Medical Center and the director of Child and Adolescent Psychiatry Outpatient Services at Bellevue Hospital Center. In his role as Director he treats and helps organize the care of some of the most vulnerable children and families in New York City. Alan teaches "The Science of Happiness" to almost 1,000 NYU students each year, in which he shares the mental health education that he believes all people should receive early in life. Alan is interested in using the best science that we have to foster behaviors and thoughts that might help prevent mental illness and grow well-being. In addition to co-authoring U Thrive: How to Succeed in College (and Life), he recently co-edited Becoming Mindful: Integrating Mindfulness Into Your Psychiatric Practice. He is a highly competitive Connect Four player and lives in Greenwich Village with his wonderful wife and two spectacular daughters.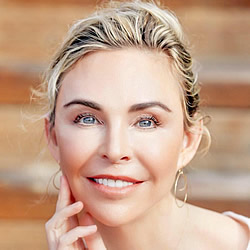 Professor
Santa Clara University
Shauna Shapiro is a professor at Santa Clara University, author, and internationally recognized expert in mindfulness and compassion. Over one million people have watched her 2017 TEDx talk The Power of Mindfulness, rated top 10 talks on mindfulness. Dr. Shapiro has published over 150 journal articles and co-authored two critically acclaimed books translated into 14 languages: The Art and Science of Mindfulness, and Mindful Discipline. Her work has been featured in the Wall Street Journal, Mashable, Wired, USA Today, Dr. Oz, the Huffington Post, Yoga Journal, and the American Psychologist. Dr. Shapiro has been an invited speaker for the King of Thailand, the Danish Government, Bhutan's Gross National Happiness Summit, and the World Council for Psychotherapy, as well as for Fortune 100 Companies including Google, Cisco Systems, Procter & Gamble, LinkedIn and Genentech. Dr. Shapiro is a summa cum laude graduate of Duke University and a Fellow of the Mind and Life Institute, co-founded by the Dalai Lama. Her newest book, Good Morning, I Love You: Mindfulness & Self-Compassion Practices to Rewire Your Brain for Calm, Clarity & Joy was just released and is available at all bookstores.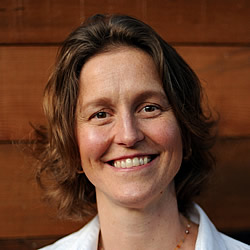 Emiliana Simon-Thomas, Ph.D
Science Director
UC Berkeley's Greater Good Science Center
Emiliana Simon-Thomas is the Science Director at UC Berkeley's Greater Good Science Center. She earned her PhD in Psychology studying how emotions and cognitive processes guide thoughts and behavior. During her post-doc, Emiliana studied biological and social properties of pro-social emotions like compassion, gratitude, and awe. She then served as Associate Director/Senior Scientist at Stanford's Center for Compassion and Altruism Research and Education (CCARE), examining how compassion, both innate and learned, benefits health and well-being. At the GGSC, she oversees the student research fellowship program, runs key initiatives like Expanding the Science and Practice of Gratitude, and provides an expert scientific voice on the key roles that social connection, mutual support, and belonging play in well-being. She also co-teaches The Science of Happiness and the Science of Happiness at Work Professional Certificate Series, four MOOCs on the edX.org platform that have enrolled over 600K learners worldwide. She also advises organizations on how to boost happiness both from a product perspective and by building a climate that supports engagement, trust and agility. Alongside her academic and popular writing, Emiliana recently co-edited the Oxford Handbook of Compassion Science, a transdisciplinary compendium of articles from world-class researchers. Altogether, Emiliana's work leverages cutting edge scientific insights to help people live better lives individually, in relationship with others, within organizations and communities, and society-wide.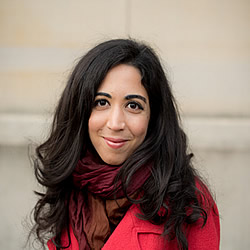 Emily Esfahani Smith, MAPP
Author, Speaker, Journalist
Emily Esfahani Smith is a writer, editor, and speaker in Washington DC. In her writing, she draws on psychology, philosophy, and literature to write about the human experience—why we are the way we are and how we can find grace and meaning in a world that is full of suffering. Her book The Power of Meaning, an international bestseller, has been translated into 16 different languages. In 2017, Smith delivered a talk called "There's More to Life Than Being Happy" on the main stage of TED, which has been viewed over 8 million times. The former managing editor of The New Criterion, Smith's articles and essays have appeared in the New York Times, Wall Street Journal, The Atlantic, and other publications. Smith studied philosophy at Dartmouth College and received her master's degree in positive psychology from the University of Pennsylvania, where she continues to serve as an assistant instructor in positive psychology.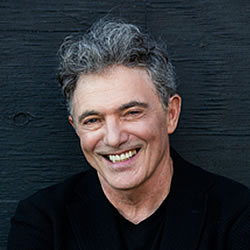 Dan Tomasulo, Ph.D., TEP, MFA, MAPP
Professor
Columbia University
Dr. Tomasulo is the Academic Director and core faculty at the Spirituality Mind Body Institute (SMBI), Teachers College, Columbia University, and is on the teaching staff at the University of Pennsylvania where he works with Martin Seligman. He holds a Ph.D. in Psychology, MFA in Writing, and a Master of Applied Positive Psychology from the University of Pennsylvania. He is also a Review Editor for Frontiers in Psychology special section Positive Psychology, Dr. Tomasulo was also recently honored by Teachers College, Columbia University with their 2021 Teaching Award.
Sharecare honors Dr. Tomasulo as one of the top ten online influencers on the issue of depression. His award-winning memoir, American Snake Pit (2018) tells of the first experimental group home releasing inmates from America's most notorious asylum, Willowbrook. His most recent book, Learned Hopefulness: The Power of Positivity To Overcome Depression, is hailed as: "…the perfect recipe for fulfillment, joy, peace, and expansion of awareness." by Deepak Chopra, MD: Author of Metahuman: Unleashing Your Infinite Potential. Martin Seligman, Ph.D., author of Flourish, adds: "This is the best go-to book on how to use hope to relieve your depression."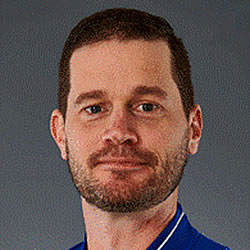 Philadelphia 76ers Performance & Leadership Director
As a former professional football player and coach in the biggest sport in Australia, Paddy has a unique perspective on the application of positive psychology in elite teams, and the impact it can have on the performance of groups as well as the well-being of the communities surrounding them. At a crossroads in his coaching career, Paddy took the unusual step of leaving a long term contract to follow his passion, move overseas and study under the best in the world.
Since graduating his Masters of Applied Positive Psychology with distinction from the University of Pennsylvania, he has provided mental performance coaching and leadership consultancy to NFL, NBA, NCAA and MLB teams, as well as leading research on the components of mental toughness that lead to positive performances.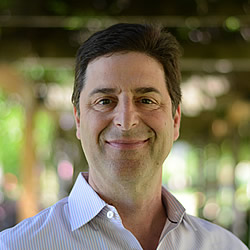 Professor of Psychology and Child Studies
Santa Clara University
Tim Urdan has been a professor at Santa Clara University since 1996. He was an assistant professor at Emory University in the Division of Educational Studies for two years before moving to Santa Clara University. Dr. Urdan received his Ph.D. from the Combined Program in Educational Psychology at the University of Michigan, his Ed.M. at Harvard, and his B.A. in Psychology at the University of California, Berkeley. His research areas include academic motivation, adolescent development, cultural and ethnic identity, and adaptive educational environments. He lives in Berkeley with his two children.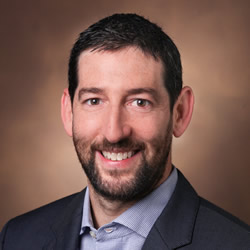 Director of the CNIM laboratory at VUNC
Associate Professor
Vanderbilt University
David Vago is Director of the Contemplative Neuroscience and Integrative Medicine (CNIM) laboratory in the Osher Center for Integrative Medicine at Vanderbilt University Medical Center (VUMC). He is an associate professor in the department of Physical Medicine & Rehabilitation and department of Psychiatry & Behavioral Sciences. He also maintains an appointment as a research associate in the Functional Neuroimaging Laboratory (FNL), Brigham and Women's Hospital (BWH), Harvard Medical School. He has completed post-doctoral fellowships in Biological and Social Psychiatry, Neuropsychiatric Neuroimaging, and Mind and Body Medicine at Harvard Medical School, Weill Cornell Medical College, and University of Utah School of Medicine. David has previously held the position of Senior Research Coordinator for the Mind & Life Institute and continues to advise on strategy and programmatic initiatives as a research fellow. David's research interests broadly focus on utilizing translational models to identify and characterize neurobiological and psychosocial mechanisms underlying adaptive mind-brain-body interactions and their therapeutic relevance in the context of psychiatric health and chronic pain. He has been a recipient of several research grants from the NIH and small foundations, has published over 50 peer-reviewed journal articles, chapters, and science abstracts. His research has been covered by mainstream news outlets such as the Huffington Post, Boston Globe, and NPR, among others. As a thought leader in the field of integrative health and mindfulness research, Dr. Vago has given over 125 keynote and invited lectures, oral presentations, and grand rounds.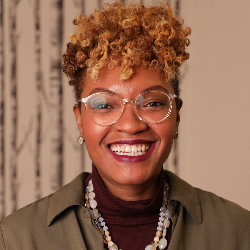 Staff Psychologist & Wellness Director
Georgetown University
Dr. Jo Ellyn Walker is a licensed clinical psychologist who believes diversity without inclusion is an incomplete & ineffective stance, & that diversity/inclusion work is everyone's work. Having developed a passion for social justice early, Dr. Walker has worked for years to address health disparities, & other forms of oppression through various roles in student & academic affairs; as well as community agencies. She engages in individual & institutional level interventions to support healing, thriving, & foster the empowerment of marginalized communities. This multimodal work has included: providing group & individual therapy, providing training & consultation regarding crisis management & mental health referral, conducting & presenting research that emphasizes intersectionality in health & higher education contexts, & collaborating to enhance campus/organizational climate. Dr. Walker holds a Ph.D. in counseling psychology & Master's in education from Texas A&M University; as well as a Bachelor's in psychology from Northwestern University. She currently works as a Staff Psychologist & Wellness Director at Georgetown University.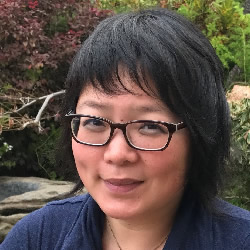 Assistant Professor in Psychiatry and Behavioral Sciences
Osher Center for Integrative Medicine and Neuroscape Center
University of California, San Francisco
Helen Weng, PhD, is a neuroscientist and clinical psychologist who is an Assistant Professor in Psychiatry and Behavioral Sciences, Osher Center for Integrative Medicine, and Neuroscape Center at the UC San Francisco. Dr. Weng studies how meditation may improve social and physical health using a neuroscientific perspective. She has developed new ways to quantify meditation skills using functional magnetic resonance imaging (fMRI) and machine learning to identify mental states of body awareness during meditation. She is also increasing the diversity of meditators included in neuroscience studies using community engagement with the East Bay Meditation Center (Oakland, CA). Her earlier work showed that compassion meditation may increase both altruistic and neural responses to suffering, and has been featured in the NY Times and NPR. She had the honor of presenting to His Holiness the Dalai Lama in 2012 and 2016, was named one of the 12 Powerful Women in the Mindfulness Movement at mindful.org in 2019.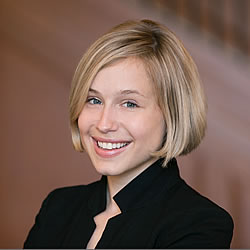 Assistant Professor
Harvard Business School
Ashley Whillans received her PhD in Social Psychology from the University of British Columbia in November 2017 and started working as an Assistant Professor at the Harvard Business School in July 2017. In 2015 and 2018, Ashley was named a Rising Star of Behavioral Science by the International Behavioral Exchange & Behavioral Science and Policy Association. She is currently a member of the Business and Environment Initiative at Harvard Business School, a member of the Flourishing Program at Harvard Chan School of Public Health, and a member of Harvard Kennedy School of Public Policy's Behavioral Insights Group. She is also a Burke Global Health Fellow at Harvard University, where her ongoing research examines the welfare benefits of alleviating time poverty among working poor women living in developing markets.
More broadly, her research focuses on understanding how the daily and long-term decisions people make about time and money (in their personal lives, relationships, and at work) impact well-being. She has also written for numerous popular press outlets including Harvard Business Review, The New York Times, The Washington Post, The LA Times, The Wall Street Journal, and The Conversation. Her research has been featured by news outlets including The New York Times, CNN, BBC, The Atlantic, The Economist, and The Wall Street Journal. She is currently writing a book through Harvard Business Publishing designed to help employees enjoy 'Happier Time'. It is set to be published in January, 2020.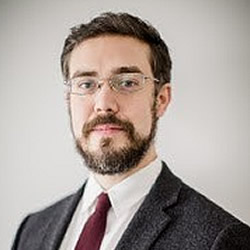 Research Fellow/Doctoral Candidate
Department of Psychology
University of Pennsylvania
David Bryce Yaden is a Research Fellow and PhD student at the University of Pennsylvania who works in both The Positive Psychology Center and The Center for Cognitive Neuroscience. His research focus is on the psychology and neuroscience of spiritual, self-transcendent, and other positively transformative experiences. Specifically, he is interested in understanding how these experiences can result in long-term changes to well-being and how they alter fundamental faculties of consciousness such as the sense of time, space, and self. He is the editor of Being Called and is currently writing a book called The Varieties of Spiritual Experiences: A Twenty-First Century Update for Oxford University Press. His work has been covered by The New York Times, The Wall Street Journal, The Washington Post, New York Magazine, and NPR.